Dental implants are a lifetime alternative to bridges or dentures for missing teeth. By providing a permanent foundation for replacement teeth, implants not only restore the appearance of your smile, they can also prevent bone loss in your jaws.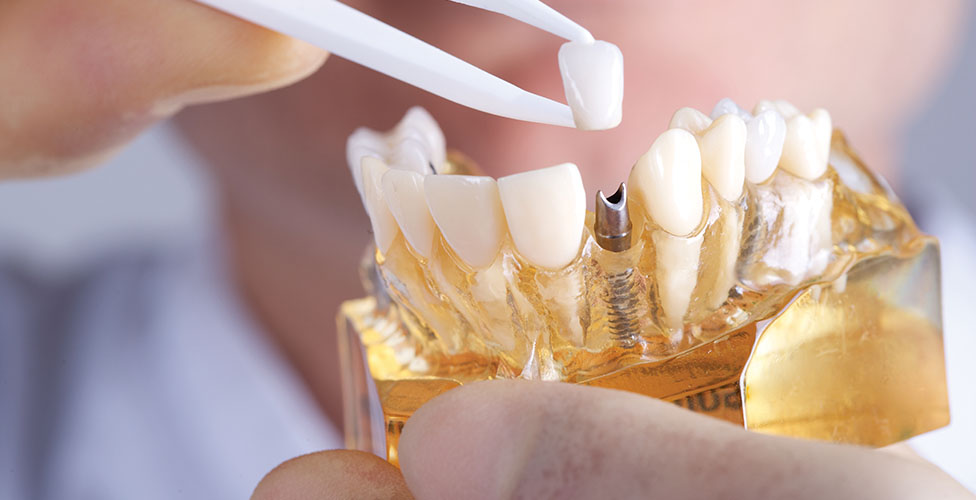 Related Videos
How implants work
An implant is a simple device that replaces the root of a missing tooth. The implant is surgically implanted in the bone tissue of your jaws. Once it's in place, it permanently bonds to the natural bone tissue in your jaw and can be used to support a replacement tooth or implant-mounted bridge or denture. Because the implant is bonded to your bone tissue, it provides an extremely strong foundation for the replacement tooth or teeth. Also, the presence of the implant stimulates bone growth in the area, preventing the bone loss that can sometimes occur when a tooth is lost.
To learn more about dental implants or to make an appointment please contact our office.
More Related Videos